Association with the supply of this project offers fame, fortune, and enjoyment.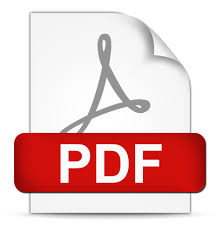 This is a request for proposal. For legal and accounting professional services and marketing agencies. To become suppliers of AI Auto-Politician in their countries. Proposals must include an estimate of project costs with annual budget. Bidders are selected on their depth of understanding and quality of proposal. Most important is the size of their professional network, or the country and number of people that they propose to bring into this initiative.
AI Auto-Politician is a public-owned legal structure. A Decentralised Autonomous Organisation.
It is receiving funds from private, government, and commercial sources.
It is purchasing existing organisations (PLCs, NGOs, and SMEs).
Contracts are being developed for public, government, founder, and project suppliers.
All assets that have been gifted to AI Auto-Politician are fully protected under international law.
This project is creating viral marketing campaigns. Synchronised with worldwide VIP announcements that are being planned for the need for this initiative, and publicity of how this was founded. Much of the world's press is ready to publish. For this, more collaborations with professional services must be created. In America, Europe, Africa, the Middle East, Southeast Asia, and Australia.
Accounting and administration
This project already has the first founders and governments. They are being paid. Agreed transactions are almost 250 million people registering by year 3. Distributing 11.25 trillion of this new currency. But now targeting 2 billion. This will be issuing around 130 trillion LFH to many more countries. This is around 40 trillion for governments and 90 trillion for the public. Government's trade and commerce departments are being trained to help introduce AI Auto-Politician worldwide. Typical setup transactions are sizeable flows (100+ million USD).
Branding
AI Auto Politician branding is being designed to show it is owned by the public. No organisation or person has overall control. Many organisations are applying for sales and marketing licences, to become AI Auto-Politician founders. Its user interface is being embedded into founders' websites.
Speeding up the solution
This is a global audience. Developing high-impact trusted messages, videos, and images, without any divisive politics. Huge amounts of work have already started to prepare for these announcements. Diverse marketing teams are connecting with all demographics in each country. Giving the number of people and where they will be targeting these messages.
First targets – Local, national, and global campaigners
No more social or economic problems will win the support of millions of local, national, and global campaigners. Already having many reasons for the decentralised way of life. Campaigning against all types of inequality and human rights. Many people, businesses and governments have already been campaigning for global free trade. The definition of decentralised economic systems.
Viral messaging
This project was on target to reach a total of 57 billion LFH, paid to founders for empowering votes of 3 billion people over 6 years. But world events are worsening, and the use of decentralised currencies are increasing. A business model has been designed to meet a target of 2 billion within 2 years. Marketing agencies are contracted in USD based on their regional plan. They also receive performance bonuses in the form of shares and payment of this new currency. The better they perform, the more they get. The more people becoming part of this change, the more of this new currency is distributed.
Founder shares have been created. 8 thousand founder shares are worth a total of 500 billion LFH. Founders get 1 share for every 1 million people they register through their website. Each founder share gives 1 vote on how the use of AI Auto-Politician is developed. Less than 1 million get a fractional share and vote.
Founders also get paid up to 60 LFH for each person registering to vote. The amount depends on achieving volume and time-based targets.
Founders also get paid up to 30 LFH for every person that is registered by their governments. The amount they receive is in proportion to the number of people the founder registered.
Target demographics
The AI Auto-Politician system will identify the demographics with the largest numbers of people. Matching these with topics that could win their votes. Campaigns are developed around their problems that decentralised economic systems can fix.
A quarter of the world's population remains unbanked
The public's access to the internet is a major problem of untapped human potential. One of the many new industries that this innovation is creating will be to connect everybody. The more distressed economies with the highest populations can become the most productive.